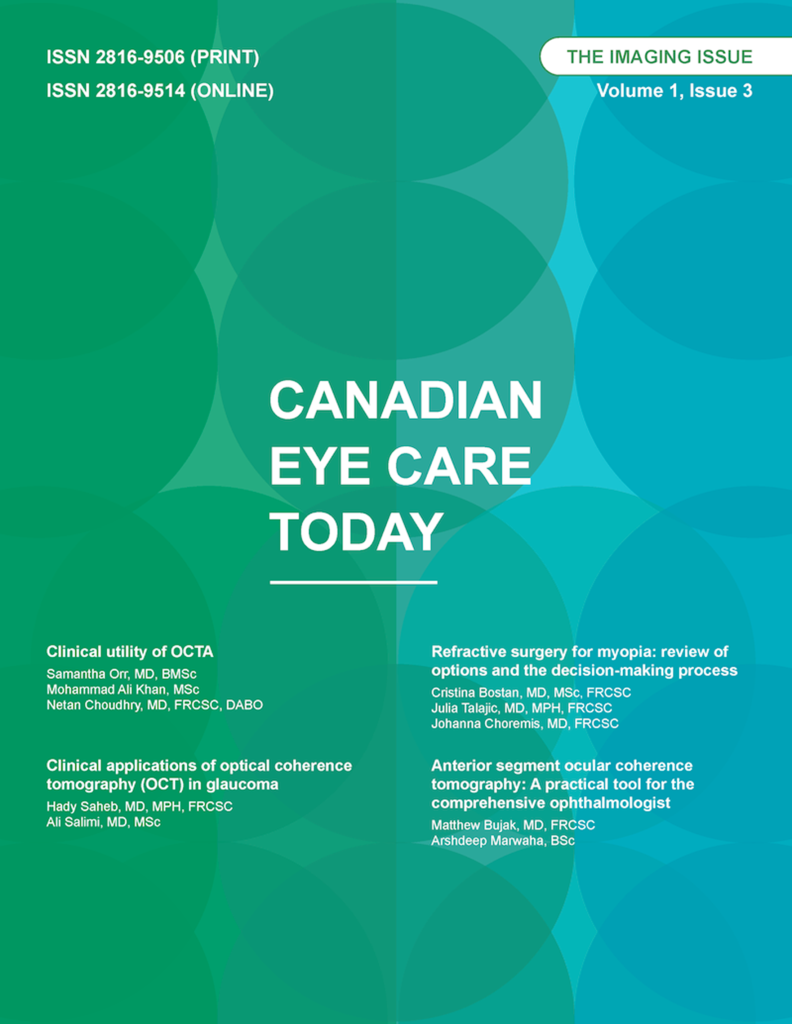 The latest issue of Canadian Eye Care Today for 2022 is now available for your reading pleasure. This publication examines issues and topics that are relevant to today's clinician in the treatment and management of eye disease from a Canadian perspective.
Some of the content you will find in this issue:
Clinical utility of OCTA
Samantha Orr, MD, BMSc
Mohammad Ali Khan, MSc
Netan Choudhry, MD, FRCSC, DABO
Refractive surgery for myopia: review of options and the decision-making process
Cristina Bostan, MD, MSc, FRCSC, DABO
Julia Talajic, MD, MPH, FRCSC
Johanna Choremis, MD, FRCSC
Clinical applications of optical coherence tomography (OCT) in glaucoma
Hady Saheb, MD, MPH, FRCSC
Ali Salimi, MD, MSc
Anterior segment ocular coherence tomography: A practical tool for the comprehensive ophthalmologist
Matthew Bujak, MD, FRCSC
Arshdeep Marwaha, BSc

Copyright © 2022 Catalytic Health, All rights reserved.