The latest issue of Canadian Eye Care Today for 2023 is now available for your reading pleasure. This publication examines issues and topics that are relevant to today's clinician in the treatment and management of eye disease from a Canadian perspective.
To read this publication now, please click here.

OR

Click on the front cover of the issue below.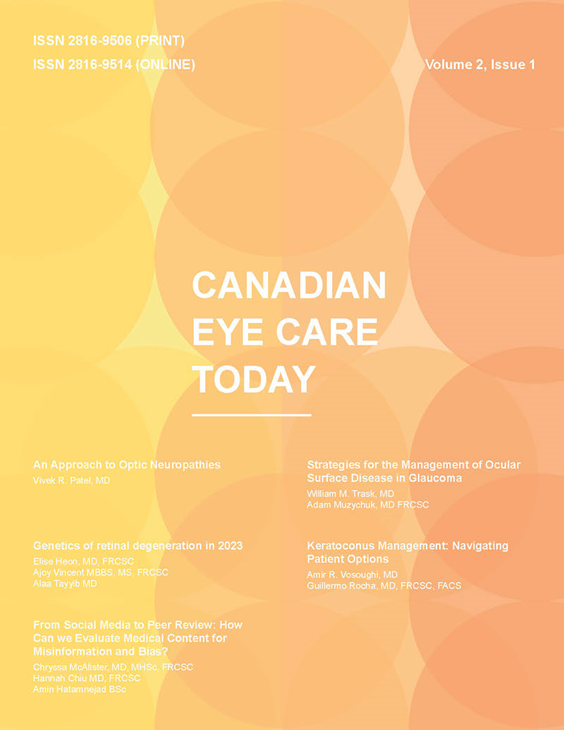 Some of the content you will find in this issue:
An Approach to Optic Neuropathies
Vivek R. Patel, MD
Strategies for the Management of Ocular Surface Disease in Glaucoma
William M. Trask, MD
Adam Muzychuk, MD FRCSC
Genetics of retinal degeneration in 2023
Elise Heon, MD, FRCSC
Ajoy Vincent MBBS, MS, FRCSC
Alaa Tayyib MD
Keratoconus Management: Navigating Patient Options
Amir R. Vosoughi, MD
Guillermo Rocha, MD, FRCSC, FACS
From Social Media to Peer Review: How Can we Evaluate Medical Content for Misinformation and Bias?
Chryssa McAlister, MD, MHSc, FRCSC
Hannah Chiu MD, FRCSC
Amin Hatamnejad BSc

Please feel free to forward the publication link to your peers!