As we face this COVID-19 challenge together, The Prism Eye Institute is utilizing Zoom in order to maintain the meetings. All care providers are welcome to observe our presentations and submit questions through the messaging feature.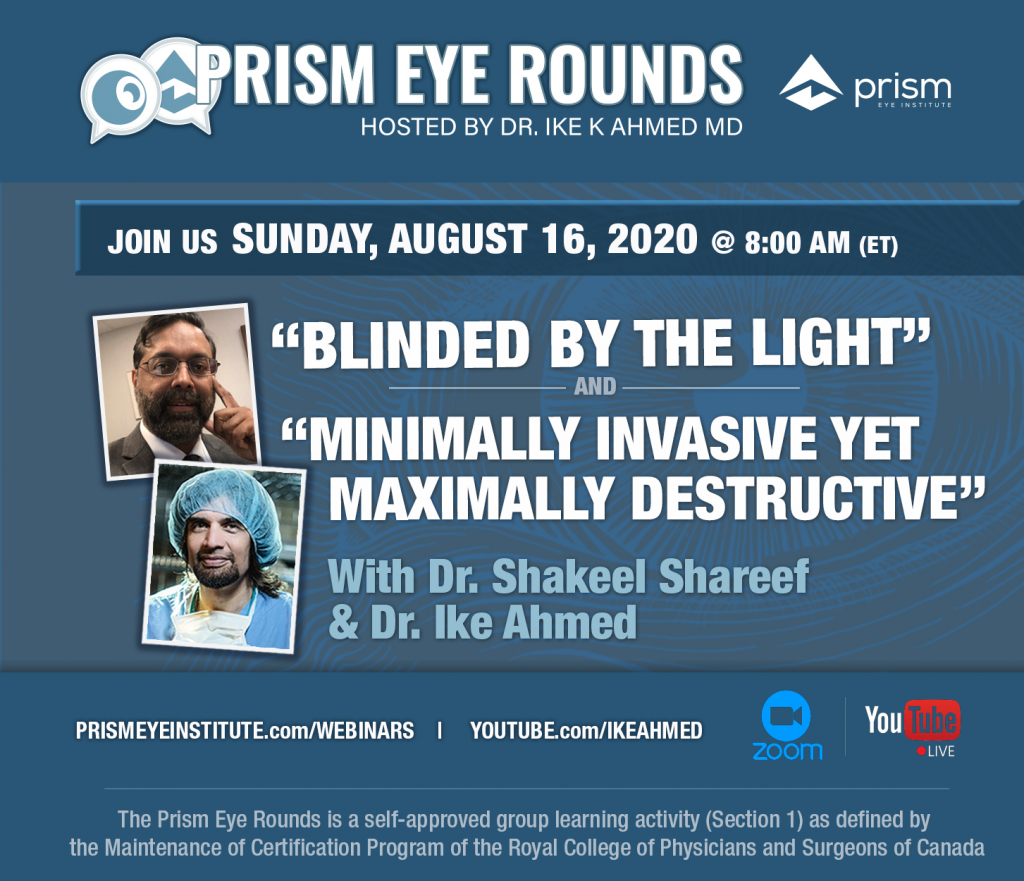 Topic: Blinded by the Light and Minimally Invasive Yet Maximally Destructive
Presenter: Dr.Shakeel Shareef and Dr. Ike Ahmed
Date: Sunday, August 16, 2020
Time: 8:00am – 9:00am EDT,
Registration: https://zoom.us/webinar/register/WN_QaMZP9n2QIyNgnxlgpNBAw
Accreditation:
Prism Eye Rounds are now a self-approved group learning activity (Section 1) as defined by the Maintenance of Certification Program of the Royal College of Physicians and Surgeons of Canada. For each rounds, you will be able to claim a maximum of 2.0 credits. Through an agreement between the Royal College of Physicians and Surgeons of Canada and the American Medical Association, physicians may convert Royal College MOC credits to AMA PRA Category 1 Credits(TM). More information on the process to convert Royal College MOC credit to AMA credit.
If interested in presenting a case or topic, or to make suggestions, please contact our WEBINAR TEAM.
Access Details:
Learn more about the Prism Eye Webinar Rounds here.
Pre-webinar materials will be posted 1 day prior to meeting. Please return to download and review prior to the webinar as this will make your learning experience more complete.