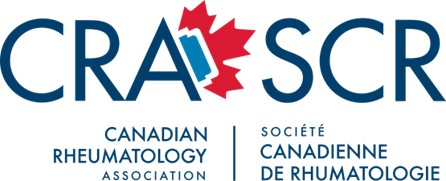 We are pleased to share with you the Canadian Rheumatology Association Recommendations for the Screening, Monitoring, and Treatment of Juvenile Idiopathic Arthritis–Associated Uveitis.

These Canadian JIA-associated uveitis guidelines were developed by a working group of 14 pediatric rheumatologists, 6 ophthalmologists, 2 methodologists and 3 caregiver/patient representatives using a GRADE-Adolopment approach applied to the 2019 ACR JIA-Associated Uveitis Guidelines. This streamlined method was chosen to develop Canadian guidelines considering the Canadian context, including patient preferences, cost/resource considerations, and feasibility of implementation.

The recommendation has been published as a living guideline on MAGIC authoring and publication platform (MAGICapp) and has also been published as a full manuscript in the Journal of Rheumatology.
Click here to read the CRA Recommendations for JIA-Associated Uveitis on MAGICapp
Click here to read the full manuscript published in the Journal of Rheumatology
Congratulations and thank you to the CRA Uveitis Guidelines Panel, led by Drs. Roberta Berard and Deb Levy, and supported by Guidelines Committee Chair Dr. Glen Hazlewood and methodologist Jordi Pardo Pardo. These guidelines were developed in collaboration with several ophthalmology colleagues and have been endorsed by the Canadian Ophthalmological Society Board. Special thanks as well to Dr. Arnav Agarwal for his assistance with the MAGICapp platform.
The CRA will be sharing these documents with the larger rheumatology community including disease organizations, patient groups and Canadian media outlets. We encourage you to share it with your associates and colleagues via email or social media.

All media enquiries should be forwarded directly to Ahmad Zbib at [email protected] or through the CRA's website at https://rheum.ca/contact-us/.

On behalf of the CRA Board of Directors,

Ahmad M Zbib MD CPHIMS-CA
Chief Executive Officer
Canadian Rheumatology Association
Phone: 905-952-0698 EXT 8
Email: [email protected]