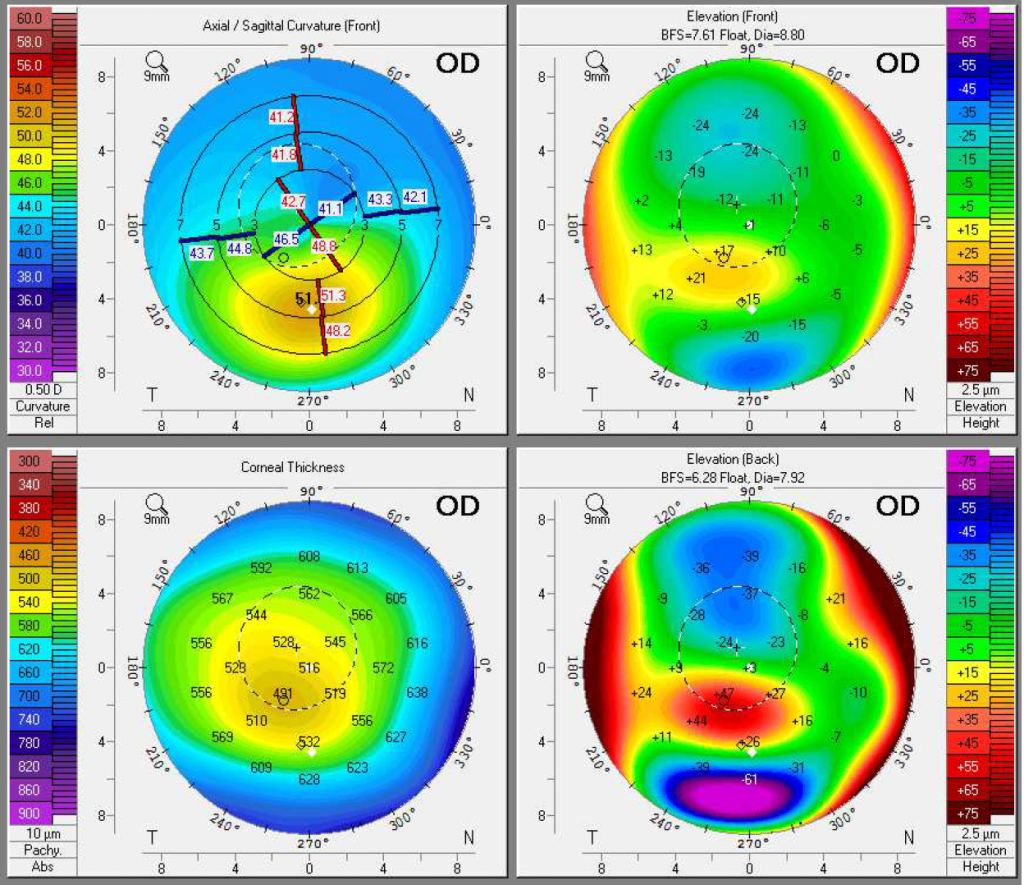 Cornea Learning Modules
This educational program consists of online learning modules of corneal topography and tomography using a case-based format, with the goal of improving knowledge and comfort in interpreting corneal imaging.
Learning Objectives
· Understanding differences between topography and tomography, and which clinical scenarios require use of corneal imaging
· Understand different maps and data presented in topography and tomography, and how they are used in the diagnosis and management of corneal related anomalies
· Interpret corneal imaging in context of normal and diseased eyes (including keratoconus, corneal ectasias, pterygium, assessment prior to cataract or refractive surgery)
CanMEDS Roles
· Medical expert
· Scholar
This is a Member's Only Section 3 MOC Accredited Activity. You must first log in to your account.
Click here for the Modules Link
This activity is an Accredited Self-Assessment Program (Section 3) as defined by the Maintenance of Certification Program of the Royal College of Physicians and Surgeons of Canada and approved by the Canadian Ophthalmological Society. You may claim a maximum of 2 section 3 credits.