My first year as Editor-in-Chief for the Canadian Journal of Ophthalmology (CJO) has been an exciting and inspiring journey. With a keen focus on further improving key metrics for the journal and implementing new initiatives to raise the profile of the research published in our journal, I have been humbled by the support I have received from all stakeholders involved with the CJO. I am proud of the work done by our strong editorial team and reviewers, who have contributed hundreds of hours of their time towards a robust and timely review process. I owe a special gratitude to Ms. Suzanne Purkis, our Managing Editor, for her support and guidance. In addition, I am grateful to the Canadian Ophthalmological Society (COS) Board for their support of new initiatives that I believe will be instrumental in the CJO's growth and impact here in Canada and around the world.
A major area of focus for me over the past year has been to continue to enhance the review process for our journal. Our entire CJO editorial board is committed to a timely and efficient review process. Our average review times have decreased significantly over the past five years; this past year was no exception, marking a trend that has continued even within the context of the increasing volume of submissions the CJO receives each year (in 2018, we received over 1000 submissions and had a rejection rate of 77%). I am proud to share that our average time from submission to first decision is now less than 4 weeks.
I am committed to continue working towards increasing the impact of our journal, which includes a focus on publishing high-quality articles with robust study designs and impactful conclusions. In line with this goal, I am proud to announce that we have added two new sections to the CJO in the past year:
Read the full Year in Review on the CJO website.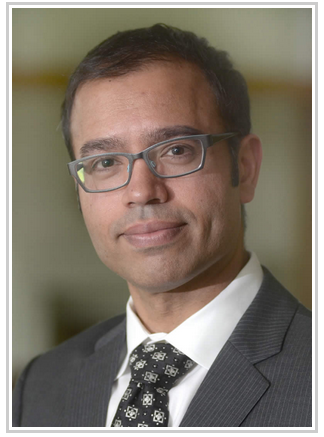 Varun Chaudhary, MD
Editor-in-Chief, CJO