A group of Canadian medical students has formed a coalition called COSIG (Canadian Ophthalmology Student Interest Group) to help foster mentorship and share resources for all medical students in Canada interested in ophthalmology. As part of their first annual meeting, they are hoping to get ophthalmology residents from across Canada to take part in their 1 hour CCOR-COSIG Speed Mentoring Session.

CCOR-COSIG Speed Mentoring Session
Through a one-hour session, you will share your journey to ophthalmology with medical students across Canada. No preparation is required! You will be asked to provide insight on the life of an ophthalmology resident.

Date: Saturday, May 29, 2021
Time: 4-5 PM EST
Topic: global health and initiative
Structure: 4×15-minute breakout rooms on Zoom

CAM 2021 will be centered around the theme of global health and initiative. The keynote speakers are Dr. Hélène Boisjoly and Dr. Jennifer Rahman.
Here is the full schedule.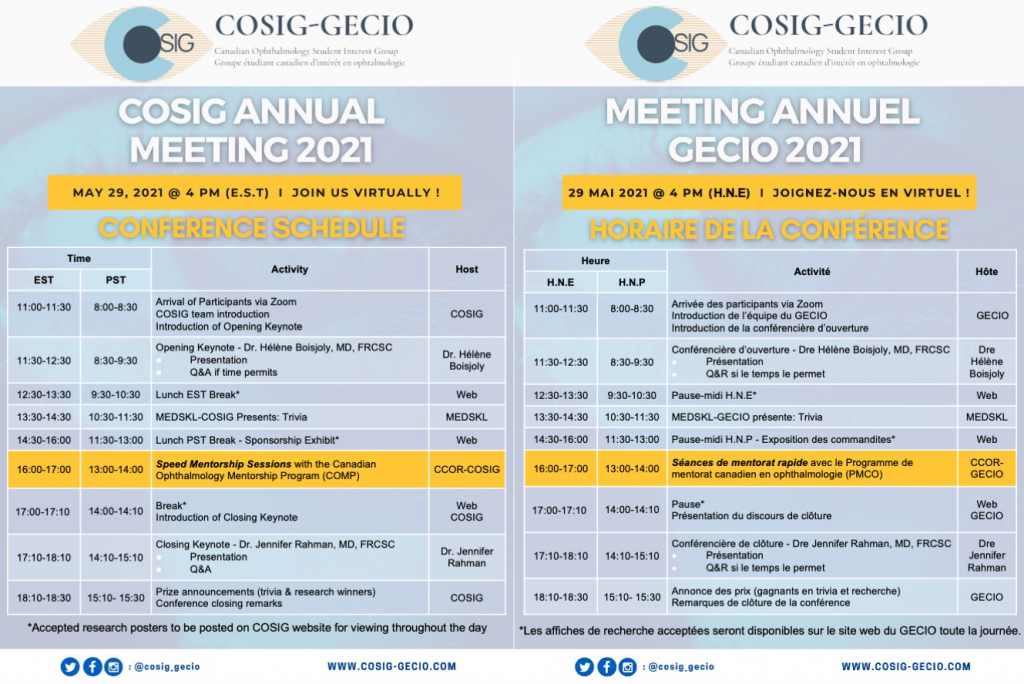 If you have any questions, please contact [email protected]