This accredited activity has been developed from the recording of a live webinar that was hosted in February 2020. To participate in the webinar please visit this website: https://event.on24.com/wcc/r/2179418/81C4B40E26A303468E847B8512805FD6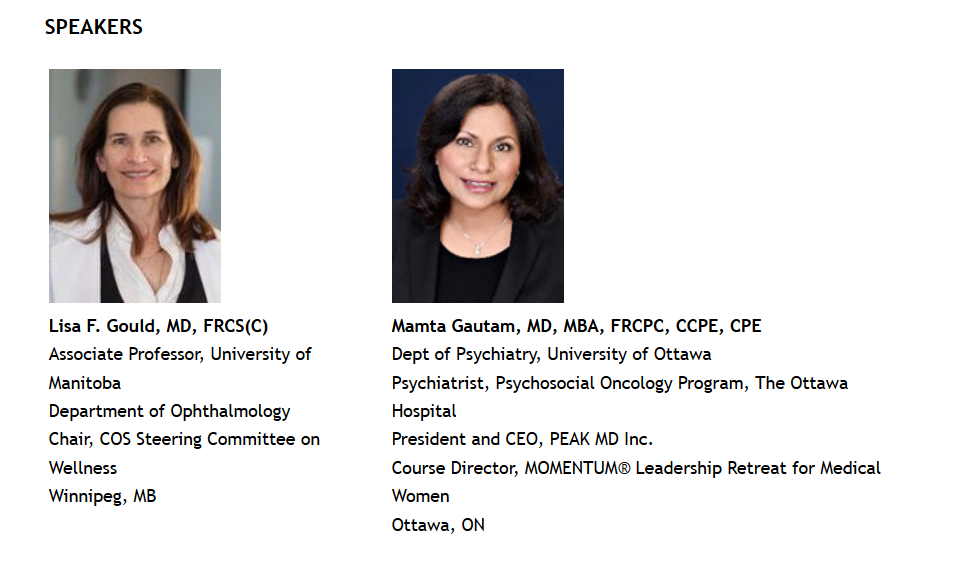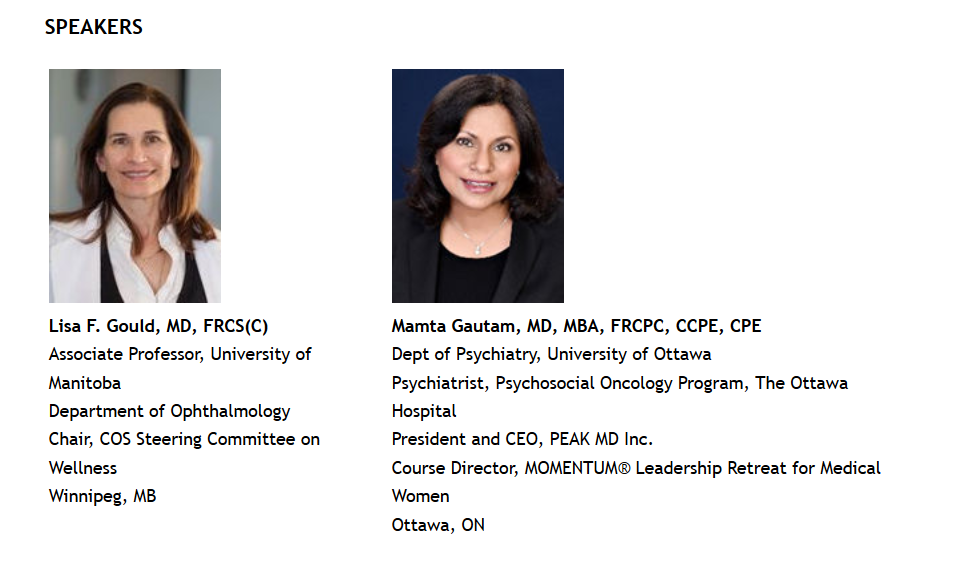 Activity Overview
Stress is inherent in medicine and can lead to burnout. This presentation is designed to assist physicians in learning how to recognize the symptoms of burnout, and prevent burnout in themselves and their colleagues. The main causes of stress and drivers of burnout will be discussed, as well as the impact of burnout to the person and the system. We need to stop blaming doctors and see burnout prevention as a shared responsibility of both the individual physicians and the healthcare system. We will look at enhancing joy in our work, so we can maintain an intellectual, behavioural, and emotional commitment to meaningful and satisfying work. We will review the 5 C's of Resilience to reinforce concrete and practical strategies that individuals can leverage to enhance resilience and maintain the joy in medicine.
Learning Objectives
By the end of this presentation, participants will be able to:
Define and recognize burnout, and appreciate the scope of the issue
Understand the drivers that lead to stress and burnout in physicians
Know the consequences of burnout to the person and the system
Implement personalized strategies to prevent burnout
Consider the responsibility of the organization or system in preventing burnout
Know the 5 C's of Resilience, and identify strategies to enhance resilience and maintain the joy in medicine
This is the second accredited activity that has been produced as part of the COS Physician Wellness Webinar Series. You can review Ergonomics and Mindfulness in the Operating Room… Providing care to your patients while avoiding becoming one another accredited Section 1 activity.
CPD Credits
This activity is an Accredited Group Learning Activity (Section 1) as defined by the Maintenance of Certification Program of the Royal College of Physicians and Surgeons of Canada, and was approved by the Canadian Ophthalmological Society. You may claim a maximum of 1 hour.
Access Details
This accredited activity has been developed from the recording of a live webinar that was hosted in February 2020. To participate in the webinar please visit this website: https://event.on24.com/wcc/r/2179418/81C4B40E26A303468E847B8512805FD6
This program was delivered with financial support from an educational grant provided to the COS by the Canadian Medical Association, MD Financial Management and Scotiabank through the Affinity Agreement.