The Canadian Journal of Ophthalmology (CJO) is the official journal of the Canadian Ophthalmological Society (COS). While our focus is on the Canadian perspective, we know that key stakeholders across Canada and around the world are working collaboratively to develop innovative solutions to move forward our collective mission of excellence in patient care, vision science, education, and health care delivery. It is within this thriving innovative environment that I see the CJO as a fundamental matrix that provides a forum for discourse, debate, creativity, and the dissemination of ideas and ground-breaking research in ophthalmology and vision science.
Since beginning my tenure as Editor-in-Chief of the CJO in June 2018, we have put several new initiatives in place, including:
Creating a new Health Economics section of the CJO.
Creating the CJO Resident Advisory Council to engage residents from across the country.
Developing a policy on industry involvement in manuscripts submitted to the CJO.
Along with these initiatives, we are planning to produce a few supplements over the next couple of years, including one on Physician Wellness. We are also excited about the Resident Advisory Council's CJO Digest, which will launch in June. The Digest, which is created and driven by residents, will highlight several articles from each CJO issue, with a focus on how the article is relevant to Canadian residents.
The CJO has a strong foundation and a long and cherished history. As clinicians, educators, learners, vision scientists, and health care administrators, we must continue to lead the future of ophthalmology by producing, sharing, and discussing cutting-edge research of national and international significance. I invite each of you to actively participate and contribute to the CJO as an author, reviewer, reader, advocate for new ideas, and leader of new initiatives.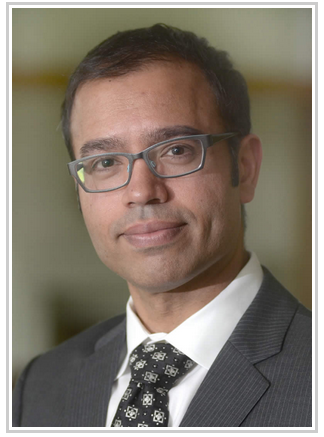 Varun Chaudhary, MD
Editor-in-Chief, CJO