Date: Wednesday, November 30, 2022
Time: 4:00-5:30pm ET.
Presented by Dr. Graeme Pollock, Director of Lions Eye Donation Service, Centre for Eye Research Australia
Hosted by Gary Rockl, Tissue Innovation Specialist from Héma-Québec

The presentation will examine the technical aspects of organ culture of donor corneas and the benefits that may accrue through its adoption. It places this within the context of the forces affecting supply, demand and distribution of corneas in Australia.
• What are the technical requirements of organ culture?
• What are the benefits and disadvantages of the system?
• How does Australia approach national networking, self-sufficiency and sustainability in the provision of corneas for transplantation?
About the Featured Presenter: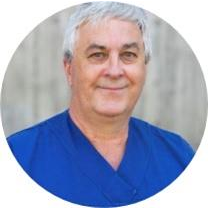 Dr. Graeme A. Pollock, BSc (Hons) GCUT MPH PhD OAM
Dr Pollock is the Director of Lions Eye Donation Service at the Centre for Eye Research Australia, Melbourne. He has spent the past 30 years involved in eye banking at local, national, and international levels. Having been trained in pathology at the University of Melbourne, His association with donation and transplantation extends back to the 1980's while working in organ preservation for transplantation. He completed his doctorate in this field at the University of Queensland and University of Cambridge. Graeme also holds a master's degree in public health majoring in Health Administration from Monash University, and a Post-Graduate Certificate in University Teaching from the University of Melbourne.
His interests include medical standards and guidelines in the field of eye banking. He is a past Chair of the Eye Bank Association of Australia and New Zealand, past-President of the Australasian Transplant Coordinators Association, a member of the Medical Advisory Board of the Eye Bank Association of America and a founding member of the Global Alliance of Eye Bank Associations. In 2019 he was awarded an Order of Australia for service to corneal transplantation and education.
This meeting will be recorded for those who are unable to attend.