Organ Culture of Corneas and its Role in Eye Banking Economics
Date: Wednesday, November 30, 2022
Time: 4:00-5:30pm ET.
Presented by Dr. Graeme Pollock, Director of Lions Eye Donation Service, Centre for Eye Research Australia
Hosted by Gary Rockl, Tissue Innovation Specialist from Héma-Québec

The presentation will examine the technical aspects of organ culture of donor corneas and the benefits that may accrue through its adoption. It places this within the context of the forces affecting supply, demand and distribution of corneas in Australia.
• What are the technical requirements of organ culture?
• What are the benefits and disadvantages of the system?
• How does Australia approach national networking, self-sufficiency and sustainability in the provision of corneas for transplantation?
About the Featured Presenter: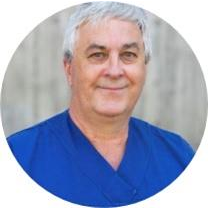 Dr. Graeme A. Pollock, BSc (Hons) GCUT MPH PhD OAM
Dr Pollock is the Director of Lions Eye Donation Service at the Centre for Eye Research Australia, Melbourne. He has spent the past 30 years involved in eye banking at local, national, and international levels. Having been trained in pathology at the University of Melbourne, His association with donation and transplantation extends back to the 1980's while working in organ preservation for transplantation. He completed his doctorate in this field at the University of Queensland and University of Cambridge. Graeme also holds a master's degree in public health majoring in Health Administration from Monash University, and a Post-Graduate Certificate in University Teaching from the University of Melbourne.
His interests include medical standards and guidelines in the field of eye banking. He is a past Chair of the Eye Bank Association of Australia and New Zealand, past-President of the Australasian Transplant Coordinators Association, a member of the Medical Advisory Board of the Eye Bank Association of America and a founding member of the Global Alliance of Eye Bank Associations. In 2019 he was awarded an Order of Australia for service to corneal transplantation and education.
This meeting will be recorded for those who are unable to attend.

ESCRS Launches Online IOL Calculator
The developers' goal was to create a free online tool that helps ophthalmologists aggregate the major online IOL calculators in one site, allowing them to get multiple results with only one data entry session.
"This will reduce typing mistakes, provide a better view, and allow users to compare results, eventually helping to get better refractive outcomes," Dante Luis Buonsanti told EuroTimes.
The developers used a technique called web scraping. This is the sort of thing seen when using a hotel or air travel search engine. Web scraping uses bots to extract content from several websites and sends it to a single site. The user can then compare results from seven current calculators: Barrett Universal II, Cooke K6, Evo, Hill-RBF, Hoffer QST, Kane, and PEARL GDS. The site also "scraped" a comprehensive list of IOLs with optimized constants from IOL.com.
The ESCRS online IOL calculator is now live at iolcalculator.escrs.org.
Free slit lamp breath shields for your practice
March 25, 2020
Zeiss is giving all ophthalmologists 2 free slit lamp shields for free.
Access Details
To receive your free breath shield fill out the information required on:
https://www.zeiss.com/meditec/int/c/slit-lamp-breath-shields.html?vaURL=www.zeiss.com/breathshield
3 videos to MAKE your own slit lamp protectors
3 videos on how to make-it-yourself, universal slit-lamp and microscope shield for eye care professionals: ophthalmologists, optometrists.

https://www.youtube.com/watch?v=wvnx_KIUE9A

https://www.youtube.com/watch?v=pXm624pBDUM

https://www.youtube.com/watch?v=G5wxU2UV0nI
The Toric Results Analyzer was developed by John Berdahl, MD and David Hardten, MD and can determine if rotating the Toric IOL would decrease residual astigmatism. The Toric Results Analyzer can help determine the amount of IOL rotation, and the expected residual refraction.
Access Details
Access the Toric Results Analyzer through the website www.astigmatismfix.com
The Barrett Rx Formula uses both the Barrett Universal II formula and the Barrett Toric Calculator to perform its analysis. It provides anterior segment surgeons with information that identifies how much to rotate the toric IOL in a patient with residual ametropia and it also determines whether exchanging and/or rotating the IOL to adjust spherical and toric powers will improve the postoperative refractive result. Additionally, surgeons can use the Barrett Rx Formula to calculate the appropriate strength of a piggyback IOL.
Access the Barrett Rx Formula through the website: http://calc.apacrs.org/barrett_rx105/
The Hill-RBF (Radial Basis Function) Calculator is the joint project of the RBF Calculator Physician Team, Haag-Streit Switzerland, and Mathworks.
Access Details
Access the Hill-RBF Calculator through the website: https://rbfcalculator.com/online/index.html
Barrett Universal II Formula
The Barrett Universal II Formula is based on Gaussian principles and takes into account the change in principal planes that occur with different intraocular lens powers. The Barrett Universal II forms the foundation for the Barrett Toric calculator.
Access Details
Access the Barrett Universal II Formula through the website: http://calc.apacrs.org/barrett_universal2105/
ASCRS Post-Refractive IOL Calculators
IOL power calculation in eyes that have undergone LASIK/PRK/RK. This website provide three calculator tools.
IOL Caolculator for Eyes with Prior Myopic LASIK/PRK
IOL Calculator for Eye with Prior Hyperopic LASIK/PRK
IOL Calculator for Eyes with Prior RK
Access Details
Access the ASCRS post-refractive calculators through the website: http://iolcalc.ascrs.org/