Free slit lamp breath shields for your practice
March 25, 2020
Zeiss is giving all ophthalmologists 2 free slit lamp shields for free.
Access Details
To receive your free breath shield fill out the information required on:
https://www.zeiss.com/meditec/int/c/slit-lamp-breath-shields.html?vaURL=www.zeiss.com/breathshield
3 videos to MAKE your own slit lamp protectors
3 videos on how to make-it-yourself, universal slit-lamp and microscope shield for eye care professionals: ophthalmologists, optometrists.

https://www.youtube.com/watch?v=wvnx_KIUE9A

https://www.youtube.com/watch?v=pXm624pBDUM

https://www.youtube.com/watch?v=G5wxU2UV0nI
The Toric Results Analyzer was developed by John Berdahl, MD and David Hardten, MD and can determine if rotating the Toric IOL would decrease residual astigmatism. The Toric Results Analyzer can help determine the amount of IOL rotation, and the expected residual refraction.
Access Details
Access the Toric Results Analyzer through the website www.astigmatismfix.com
The Barrett Rx Formula uses both the Barrett Universal II formula and the Barrett Toric Calculator to perform its analysis. It provides anterior segment surgeons with information that identifies how much to rotate the toric IOL in a patient with residual ametropia and it also determines whether exchanging and/or rotating the IOL to adjust spherical and toric powers will improve the postoperative refractive result. Additionally, surgeons can use the Barrett Rx Formula to calculate the appropriate strength of a piggyback IOL.
Access the Barrett Rx Formula through the website: http://calc.apacrs.org/barrett_rx105/
The Hill-RBF (Radial Basis Function) Calculator is the joint project of the RBF Calculator Physician Team, Haag-Streit Switzerland, and Mathworks.
Access Details
Access the Hill-RBF Calculator through the website: https://rbfcalculator.com/online/index.html
Barrett Universal II Formula
The Barrett Universal II Formula is based on Gaussian principles and takes into account the change in principal planes that occur with different intraocular lens powers. The Barrett Universal II forms the foundation for the Barrett Toric calculator.
Access Details
Access the Barrett Universal II Formula through the website: http://calc.apacrs.org/barrett_universal2105/
ASCRS Post-Refractive IOL Calculators
IOL power calculation in eyes that have undergone LASIK/PRK/RK. This website provide three calculator tools.
IOL Caolculator for Eyes with Prior Myopic LASIK/PRK
IOL Calculator for Eye with Prior Hyperopic LASIK/PRK
IOL Calculator for Eyes with Prior RK
Access Details
Access the ASCRS post-refractive calculators through the website: http://iolcalc.ascrs.org/
Post-LASIK IOL calculations
Ms. PRK tells me she isn't overly worried about her refractive outcome following cataract surgery. But, she's also had previous refractive which certainly causes me to raise a red flag! This is a patient who clearly cares (or at least previously cared!) about refraction!
I'm reflecting on the Toronto Cataract Course 2019 that took place in March, where I had a wonderful time connecting with colleagues, learning new insights, and picking up pearls. The knowledge I gleaned at this meeting will definitely help me to optimize refractive results for my cataract patients.
In particular, we are all aware of the challenges in selecting intraocular lens (IOL) powers for post-refractive patients undergoing cataract surgery. Over the years, a number of different approaches to dealing with this challenge have been developed, but there is room for further improvement. The scope of this problem will only grow as we encounter more post-refractive patients requiring cataract surgery.
I would like to highlight two links that serve as the backbone of post-refractive IOL calculations in 2019. The first is the ASCRS post-refractive IOL calculator, and the second is Graham Barrett's True K post-LASIK calculator. Armed with these two resources, I think many of us will be able to more effectively tackle these interesting cases going forward.
ASCRS post-refractive IOL calculator: http://iolcalc.ascrs.org/ – please be mindful to pick the appropriate previous refractive surgery along the top.
The Barrett True K calculator: http://www.apacrs.org/barrett_true_K_universal_2/. With this calculator, please be sure to select the appropriate previous refractive surgery from the drop down menu.
Recommended by Dr. Amandeep Rai
Amandeep Rai, MD, FRCSC
Practice Resource Centre Committee Member
Finessing your Retinopathy of Prematurity (ROP) Skills
Just recently, an ophthalmology resident that was nearing the end of their pediatrics rotation said to me, "All the ROP babies we have screened together have no ROP or ROP not requiring treatment. I'm afraid that when I go into practice I might not be confident enough to call Type I ROP. What should I do?". Initially my first obvious answer was to recommend what I did in residency – see more patients together and continuing to review the ROP criteria and standard photos. However, I then recalled a great online ROP case-based training tool that had become available when I was in fellowship, Retinopathy of Prematurity: Case-Based Training, available through the American Academy of Ophthalmology website.
This interactive tool provides 20 cases of varying severity including a tutorial, if needed, to review how to diagnosis and when to treat ROP. Each case provides the birth weight, gestational age, postmenstrual age, six standard ROP imaging views for each eye, and selections for your specific diagnosis and follow-up. Although it may sound straightforward, some of the cases really get you thinking about whether they truly meet the criteria for treatment based on the Early Treatment of ROP (ETROP) study. Some of the cases are so challenging that at the recent ROP Update Conference – which is an accredited biennial meeting of ROP gurus and neonatologist that I also highly recommend – the exact same images and criteria were shown to the attendees and they were asked to respond resulting in varying diagnoses and management plans. As such, the training tool is great for residents, fellows, and any comprehensive, pediatric, or retina specialist performing ROP screenings who want to ensure their skills are up to date.
You do not need an AAO account if you would like to access the education module for pure learning purposes. However, if you are wanting the self-assessment credits for the activity you will need to be an active member of the AAO.
Retinopathy of Prematurity: Case-Based Training, available through the American Academy of Ophthalmology website.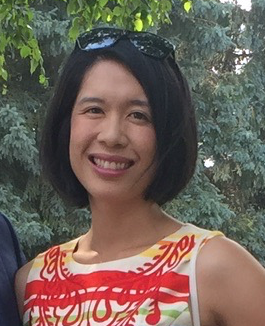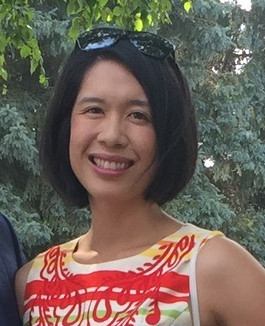 Recommended by Dr. Christine Law
Christine Law, MD, FRCSC
Practice Resource Centre Committee Member