Global Conference on Orthopedic Surgery and Trauma Care
Global Conference on Orthopedic Surgery and Trauma Care
Date:  November 2nd – 4th, 2023
Location:  Amsterdam, The Netherlands
The Global Conference on Orthopedic Surgery & Trauma Care is an international gathering of top orthopedic surgeons. The conference will include educational sessions, workshops, and seminars on a variety of orthopedic surgery topics. Participants will be able to exchange ideas, share experiences, and discuss the most recent advancements, research, and trends in surgeries. There will also be plenty of opportunities for attendees to network with colleagues and industry representatives showcasing the most recent products and technologies. Overall, the Orthopedic Surgery 2023 conference will be an exciting and informative event aimed at furthering science and practice.
Learning objectives: The primary learning objective of the Orthopedic Surgery 2023 conference is to equip attendees with the latest knowledge, skills, and practices in the field of orthopedic surgery. The conference aims to provide a comprehensive overview of the latest advances, innovations, and evidence-based practices in orthopedic surgery, with a focus on improving patient outcomes and advancing the field. Attendees will have the opportunity to learn from leading experts in the field and engage in interactive sessions that promote knowledge sharing and collaboration. The conference will also provide opportunities for networking and professional development, allowing attendees to build their skills in communication, leadership, and teamwork. Ultimately, the goal of the conference is to inspire and empower attendees to provide the highest quality care for their patients and make a positive impact in the field of orthopedic surgery.
Click below for more information and to register:

2023 American Glaucoma Society Annual Meeting
March 2 – 5, 2023, Austin, Texas

The 2023 American Glaucoma Society Annual Meeting will be held at the Marriott Austin Downtown March 2 – 5, 2023. The meeting will also be offered virtually. 
Join the AGS in celebrating our 2023 honored guests and lecturers!
Guest of Honor – Paul F Palmberg MD, PhD
AGS Lecturer – Pradeep Y Ramulu, MD, PHD
Surgery Day Lecture – Jody R Piltz-Seymour, MD
President's Award – Anne L Coleman, MD, PHD
Innovator Award – Douglas E Gaasterland MD
International Scholar – Jonathan G Crowston, MD, PhD
Clinician Scientist Lecture – Joshua D Stein, MD, MS
Outstanding Educator – Eydie G Miller Ellis, MD
Humanitarian Award – Alana L Grajewski MD

17th International Ocular Inflammation Society (IOIS) Congress

September 6th to 9th 2023, Berlin, Germany
A 4-day Live Congress, exchanging experience and knowledge, organized by the International Ocular Inflammation Society in the cosmopolitan city of Berlin from 6-9 September, 2023.
It will be a unique gathering of 34 international societies, 14 Sections, free papers and other Special Interest Symposia. The program committee led by Russell Read has already outlined robust scientific sessions, covering the broad spectrum of intraocular and extraocular inflammatory and infectious disorders. Special focus will be led on recent advances in ocular imaging, as well as our current knowledge of the underlying inflammatory pathogenesis of disorders such as age-related macular degeneration and diabetic retinopathy. Considerable advances have been made in our comprehension of inflammation-related eye diseases, and recent scientific progress has paved the way to novel therapeutic approaches. Moreover, the program will include surgical interventions in uveitis complications such as medical and surgical management of inflammatory ocular surface diseases, keratopathies, glaucoma and retinopathies.
The 17th IOIS Congress will provide a unique opportunity for educational and scientific exchanges for academic and clinical researcher as well as health care professionals and health industry representatives. We value and encourage the active participation and contribution of all professionals interested in ocular inflammation.

6th Annual International Conference on Medicine & Surgery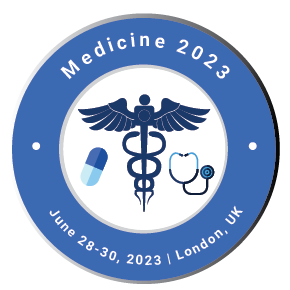 Medicine Congress 2023
Date:  June 28th – 30th, 2023
Location:  Hyatt Place London Heathrow Airport
The 6th International Conference on Medicine and Surgery is a must-attend event for professionals in the healthcare industry looking to stay at the forefront of their field.

Medicine 2023 will be held on June 28-30, 2023 in London, UK. This year's conference brings together leading experts from around the world to discuss the latest developments and best practices in the medicine and surgery field.

The conference features a diverse program of keynote speeches, panel discussions, exhibitions, workshops, and networking events, all designed to provide attendees with the knowledge and connections they need to succeed in their careers.

This year's theme is Propagating Front-line Skills in Medicine and Surgery where attendees can expect to learn about the latest research and techniques in a medical and surgical specialty, as well as hear from industry leaders on the challenges and opportunities facing the healthcare industry.

In addition to the scientific sessions and program, the conference also provides attendees with ample opportunities to connect with their peers and build valuable professional relationships. With a range of networking events and activities, attendees can share knowledge and ideas with like-minded professionals and explore new business opportunities.

Don't miss out on this premier event for healthcare professionals.
Register now to secure your spot and join us at the Medicine 2023


Pan-American Congress
of Ophthalmology – Buenos Aires 2023
Date: March 17-20th, 2023
The Pan American Association of Ophthalmology (PAAO) is a non-profit organization founded in 1939. The PAAO's mission is the continuing education of ophthalmologists, the prevention of blindness, and the promotion of scientific and cultural exchange among ophthalmologists in the Western Hemisphere and beyond. With members in more than 35 countries, PAAO provides a forum for professionals from around the world to come together and focus on ways to standardize and enhance ophthalmic knowledge and skills to improve patient care.
The deadline to register online for the PAAO 2023 in Buenos Aires, Argentina, 17-20 March 2023, is 17 February 2023. After 17 February 2023, registration fees increase and registration must be done onsite.
For more information click here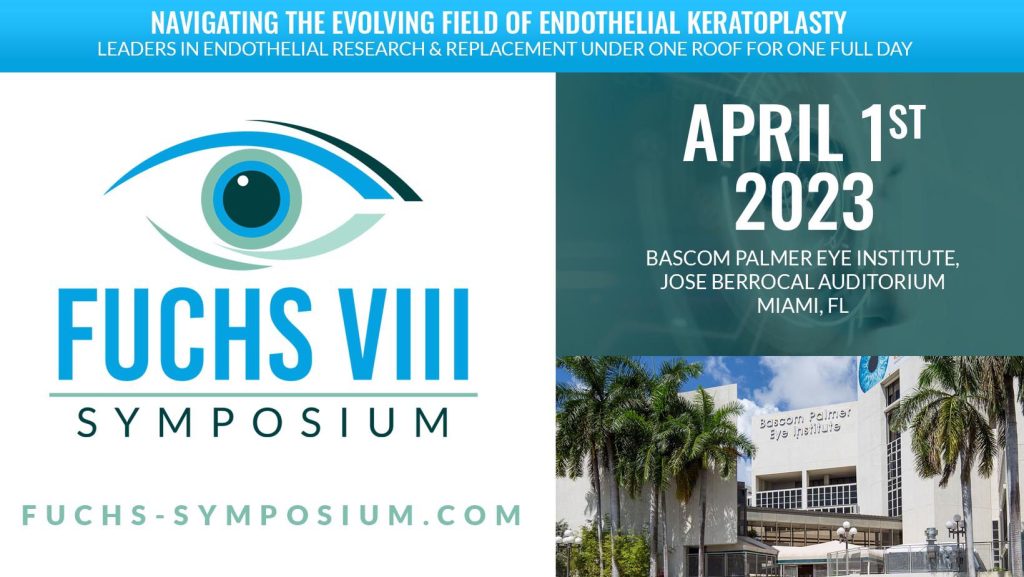 Early Bird Registration is Open!
Don't miss the opportunity to meet leaders in Endothelial Research & Replacement under one roof for one full day.
For the past decade, the biennial Fuchs Symposium has brought together the world's leaders in endothelial research and treatment under one roof to share the latest advancements in this exciting field. Please join us as we unveil and discuss the most current knowledge and data at the Fuchs VIII Symposium.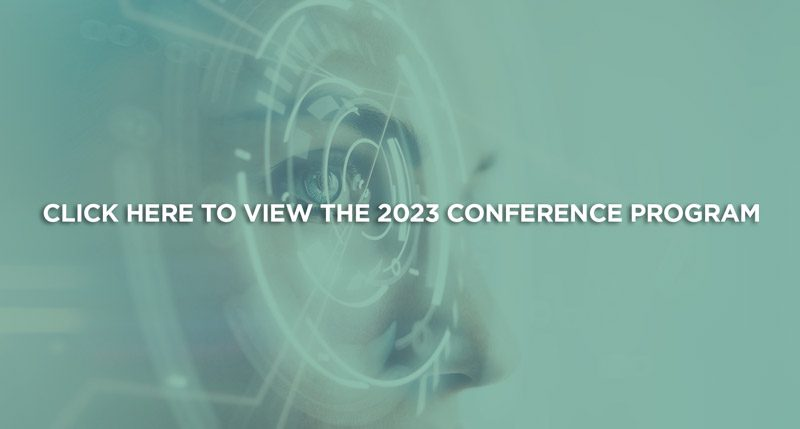 Fuchs VIII Symposium Course Directors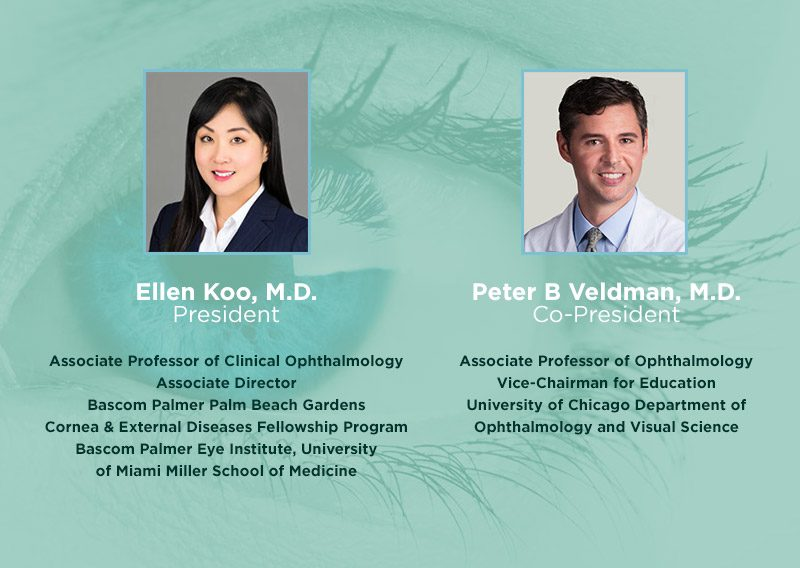 32nd International Conference on Insights in Ophthalmology
May 02-03, 2023 London, UK
Visualizing Global Developments in Ophthalmology
32nd International Conference on Insights in Ophthalmology Conference will be organized during May 02-03, 2023 London, UK on the theme Visualizing Global Developments in Ophthalmology.
32nd International Conference on Insights in Ophthalmology unites a one of a kind and universal blend of extensive and medium pharmaceutical, biotech and analytic organizations, driving colleges and clinical research establishments making the gathering an ideal stage to share involvement, cultivate joint efforts crosswise over industry and the scholarly world, and assess developing innovations over the globe.
Ophthalmology Summit 2023 augments the chance to interface with and gain from your associates from the nation over and over the globe it had with the discourses on Retina and Retinal Issue, Cornea ,Outside Eye Ailment , Neuro-Ophthalmology, Glaucoma: Visual Field Misfortune, Visual Microbiology and Immunology, Novel Ways to deal with Ophthalmology, Therapeutics and Ophthalmic Genetics and Gene Therapy.
Our aim is to provide cataract surgeons, refractive surgeons, optometrists , opticians, young researchers, students, industrial delegates and anyone professionally involved in study of cataract and refractive surgery with an opportunity to learn about the complexity of the disease, discuss interventional procedures, look at new and advanced cataract removal practices and their efficiency and efficacy in the treatment of various refractive errors and cataract extraction, and understand local realities and practical constraints in improving vision-care.

The conference theme also includes the following areas:
Neuro – Ophthalmology, Ophthalmology surgery, Diabetic Retinopathy, Thyroid Eye Disease (TED or Graves Eye Disease, Diagnostic & Therapeutic Instruments used in Optometry and Ophthalmology, Ophthalmic Genetics and Gene Therapy, Refractive Errors in children, Strabismus, Uveitis, Optical Imaging and Sensing, Optical Technologies and Laser Science in Ophthalmology, Ophthalmology, Glaucoma: A Vision Loss, Retina and Retinal Detachment, Cornea Disorders and Treatments, Ocular Oncology, Paediatric Ophthalmology, Dry Eye & Low Vision.
For more information and to register click the link below:

World Conference on Ophthalmology & Eye Care
The World Conference on Ophthalmology & Eye Care will take place from 21st to 23rd August 2023. During 3 science-packed days, top experts in all fields of ophthalmology will connect from around the globe to shape the future of eye care. The program will feature more than 20 innovative sessions and an average of 9 hours of live and engaging content per day! We are excited to make the Eye Care Week 2023 a place where you can learn about the most recent research and practice, network with colleagues, and contribute to the success of the conference. Ophthalmologists, Doctors, Health care professionals, Nurses, Clinicians, Academicians, Medical experts, Students from reputed medical schools, Researchers, Professors, Scientists and experts in the field of ophthalmology will share their novel research findings, innovations and experiences at our global podium. Join us, as we celebrate this edition of extensive sharing of knowledge & the leading practices from the world's bests in the field of Ophthalmology.
For more information and to register, please click the link below:

Hawaiian Eye 2023 – Retina

Hawaiian Eye is a meeting where everyone is motivated to look at new technologies and ideas together. The conference includes practice management topics to educate physicians, nurses and administrators in the room together to gain a shared viewpoint from the entire practice. There are interactive pro/con debates to create a fun and interesting format featuring point/counterpoint panel discussions with audience participation.
CPD Credits
Hawaiian Eye and Retina offer separate educational programs where comprehensive ophthalmologists can earn 32.5 CME credits, retina specialists can earn 25.5 CME credits, nurses/allied health professionals can earn 17.5 CNE/JCAHPO credits and administrators can earn 17.5 COE credits.
Access Details
For more information and to register, visit the event website.