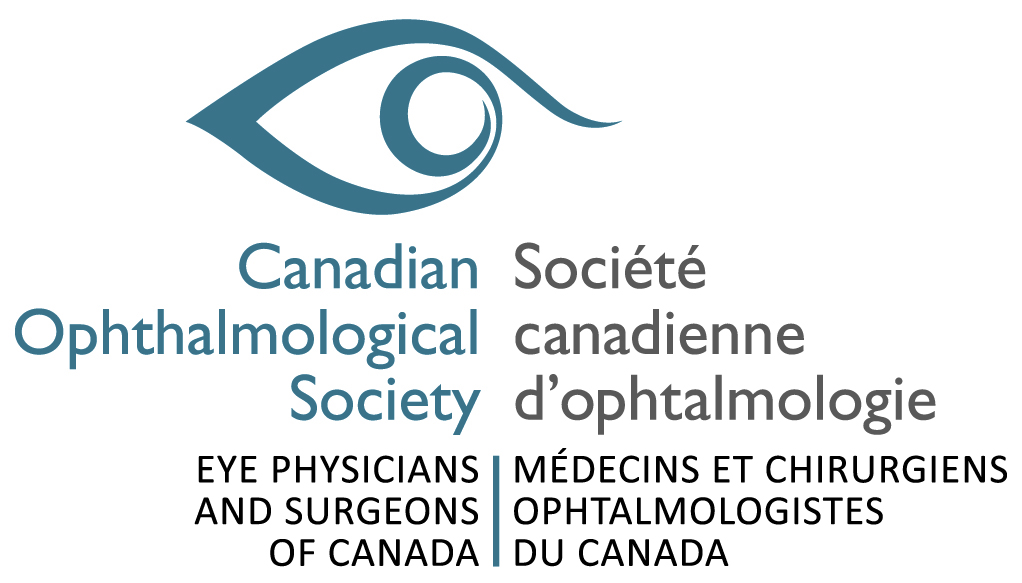 March, 2023
Definition
Corneal neuropathic pain, or corneal neuralgia, may be defined as chronic eye pain lasting more than three months that is not responsive to standard measures, and severe enough to affect daily living. The phenomenon is sometimes described after ocular surgery, including corneal and intraocular, but can occur after any type of eye trauma.
The condition is not well understood and there is no agreement on the diagnostic criteria, causes, incidence, nor treatment.
Pathophysiology
The V1 ophthalmic division of the trigeminal nerve contains nociceptors that respond to a variety to stimuli, including mechanical force and temperature. When stimulated, a signal transduction is transmitted and processed in the pain regions of the cerebral cortex. It is hypothesized that repeated damage to the cornea and its corresponding neuronal pathway results in a hyper‐inflammatory state, which leads to maladaptive sensitization either peripherally at the cornea or centrally at postsynaptic junctions.
Therefore, it may be useful to assess and manage corneal neuropathic pain as either peripheral or central pain sensitization.
Symptoms
Symptoms include, but are not limited to:
Chronic, unrelenting eye pain
Dry eye syndrome without signs, which is non‐responsive to standard treatment
Light sensitivity, burning, foreign body sensation
Symptom severity has resulted in suicide
Signs
"Pain without stain",
Punctate keratopathy
No signs may be present
Associated Conditions
Central somatic sensitivity syndrome
Fibromyalgia
Autoimmune disease
Chronic migraine and headache
Persistent Post‐operative Pain Disorders (PPP)
Investigations
Patients' response to topical anesthetic may be useful in determining if the corneal neuropathic pain is a central or peripheral cause. A response of decreased pain with local anesthetic is suggestive of peripheral etiology.
In vivo Confocal microscopy
The sub‐basal nerve density has been reported to be significantly reduced in corneal neuropathic pain compared with control subjects. Other features described are activated keratocytes and spindle, lateral and stump microneuromas. However, the significance of these findings is unclear, as similar changes can be observed following uncomplicated PRK and LASIK. Therefore, the current role of confocal microscopy in these patients is unclear, and it is available on a limited basis in Canada mostly at academic centers.
Treatment Goals
Regenerate corneal nerves and reduce inflammation
Patients with predominantly peripheral sensitization likely have a better outcome than those with central sensitization
Maximize ocular surface management as with severe dry eye
Frequent preservative‐free artificial tears, limited use of topical steroids, night‐ time gels, topical cyclosporine
Most patients will have had this treatment prior to referral with failure to respond
Additional Treatment Options
Autologous serum drops
Amniotic membrane
Neurostimulation
Corneal growth factors
Neuromodulation
Scleral contact lenses
Systemic treatment may be necessary such as gabapentin, pregabalin, amitriptyline, and low‐dose naltrexone
Referral to neuro‐ophthalmologist/neurologist/pain specialist. Resources are available in Canada for additional consultation and management
Outcomes
There is a high degree of variability in patient outcomes, with some patients suffering long‐term disability from the symptoms while others show complete resolution after 1 to 2 years. Information in this regard is anecdotal but it is advisable to take all possible measures to manage the disease, as long standing corneal neuralgia tends to be associated with worse patients outcomes.
References
Aggarwal S, Kheirkhah A, Cavalcanti BM, et al. Autologous Serum Tears for Treatment of Photoallodynia in Patients with Corneal Neuropathy: Efficacy and Evaluation with In Vivo Confocal Microscopy. The Ocular Surface. 2015;13(3):250‐262. doi:10.1016/j.jtos.2015.01.005
Crane AM, Levitt RC, Felix ER, Sarantopoulos KD, McClellan AL, Galor A. Patients with more severe symptoms of neuropathic ocular pain report more frequent and severe chronic overlapping pain conditions and psychiatric disease. British Journal of Ophthalmology. 2017;101(2):227‐231. doi:10.1136/bjophthalmol‐2015‐308214
Galor A, Covington D, Levitt AE, et al. Neuropathic Ocular Pain due to Dry Eye Is Associated With Multiple Comorbid Chronic Pain Syndromes. The Journal of Pain. 2016;17(3):310‐318. doi:10.1016/j.jpain.2015.10.019
Kundu G, Shetty R, D'Souza S, et al. A novel combination of corneal confocal microscopy, clinical features and artificial intelligence for evaluation of ocular surface pain. PLoS One. 2022;17(11):e0277086. doi:10.1371/journal.pone.0277086
Levitt, A.E., Galor, A., Weiss, J.S. et al. Chronic dry eye symptoms after LASIK: parallels and lessons to be learned from other persistent post‐operative pain disorders. Mol Pain 11, 21 (2015). https://doi.org/10.1186/s12990‐015‐0020‐7
Moshirfar M, Benstead EE, Sorrentino PM, Tripathy K. Ocular Neuropathic Pain. In: StatPearls. StatPearls Publishing; 2022. Accessed January 21, 2023. http://www.ncbi.nlm.nih.gov/books/NBK542282/
Neuropathic Corneal Pain ‐ ClinicalKey. 2023.https://www.clinicalkey.com/#!/content/playContent/1‐s2.0‐S0161642017306127
Ocular Neuropathic Pain ‐ EyeWiki. https://eyewiki.aao.org/Ocular_Neuropathic_Pain
Pakravan M, Roshani M, Yazdani S, Faramazi A, Yaseri M. Pregabalin and Gabapentin for Post‐Photorefractive Keratectomy Pain: A Randomized Controlled Trial. European Journal of Ophthalmology. 2012;22(7_suppl):106‐113. doi:10.5301/ejo.5000143
Rosenthal P, Borsook D. Ocular neuropathic pain. Br J Ophthalmol. 2016;100(1):128‐134. doi:10.1136/bjophthalmol‐2014‐306280