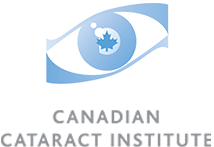 Accredited, In-Canada, MOC Section 3, Online Learning
CCI Live Series: Managing Complicated Cataract Surgeries
Access this CCI program by logging in to the CCI portal. The CCI Live Series: Managing Complicated Cataract Surgeries has been co-developed with the Canadian Cataract Institute (CCI) and the Canadian Ophthalmological Society to provide a Section 3: Self-Assessment accredited...
Read More
Accredited, In-Canada, MOC Section 1, Online Learning
MÉDUSE
MÉDUSE offers online training modules and resources for all specialist physicians. The training courses have been designed in collaboration with medical associations in order to meet physician needs. Méduse offers competency training modules and transferable skills, such as collaborator, leader, communicator,...
Read More
Canadian Journal of Ophthalmology
April 2019 Highlights